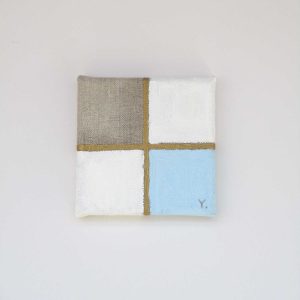 Are you looking for a way to make your room cozy? The "Small Art for Your Home" project creates palm-sized pictures that can make your home more relaxing. Our mission is to create a space where every day is wonderful.
All the paintings we produce are one-of-a-kind original works. They are handmade artworks.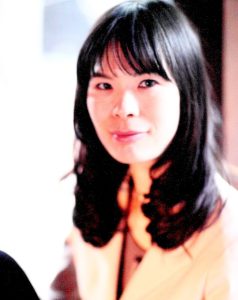 Yukari Ishii
Since she was a child, she has been interested in architecture and interior design, and realized that with a little ingenuity, living spaces can be made wonderful. She has made it her life work to create spaces that make every day a wonderful time from Japan.
Purchase Information
| | |
| --- | --- |
| Distributor | GREEN COSMO Inc. |
| Operation Director | CEO Yukari Ishii |
| Address | 2−6 Tsujido, Fujisawa-city, Kanagawa, 251-0047 Japan |
| Tel | +81-50-1807-5180 |
| URL | https://art-cosmo.com/ |
How to order
You can order the item by the order form on the each works page.
In addition to ordering through the order form on our website, you can also order by phone or email.
Payment
Debit Card, Credit Card and PayPal is available for payment.
You can pay by the following debit cards and credit cards.
Visa, MasterCard, Amex, JCB, Union Pay (UnionPay), etc.
Please pay at the time of order for Debit Card, Credit Card and PayPal.
All prices shown include Japanese consumption tax.
International Shipping
"Small Art for Your Home" office is based in Japan. All orders are shipped from Japan.
We will ship your order within 5-7 business days of receipt.
We will send your tracking number with your order.
The Estimated Delivery reflects the most standard delivery. However, some orders may occasionally be subject to longer transit time caused by air freight delay, Customs hold, or any other unforeseen complications outside of our company's control.
Shipping method: DHL, UPS
All overseas orders are subject to local import duties and taxes. These may be affected by customs and excise delays.
Small Art for Your home is not liable for any local import duties or custom delays that may be imposed.
Shipping Fee
Shipping fee: $100-$690 (International shipping)
This fee depends on the item size and your country.
Please pay the shipping fee when you order.
Please see the page of each work, and you will see the delivery fee at the checkout.
Shipping Fee List
| | | | | |
| --- | --- | --- | --- | --- |
| Country / item size | Brunei, China, Hong Kong, Indonesia, Macao, Malaysia, Philippines, Singapore, South Korea, Taiwan, Thailand, Vietnam | Bangladesh, Bhutan, Cambodia, India, Laos, Myanmar, Canada, Mexico, United States (US), Australia, Fiji, New Zealand, Papua New Guinea | Cyprus, Albania, Andorra, Austria, Belgium, Bosnia and Herzegovina, Bulgaria, Croatia, Czech Republic, Denmark, Estonia, Finland, France, Gibraltar, Greece, Guernsey, Hungary, Ireland, Italy, Jersey, Latvia, Liechtenstein, Lithuania, Luxembourg, Malta, Monaco, Montenegro, Netherlands, North Macedonia, Norway, Poland, Romania, San Marino, Serbia, Kosovo Serbia, Slovakia, Slovenia, Spain, Sweden, Switzerland, Turkey, United Kingdom (UK), Vatican | Countries other than those listed left |
| Small size | $100 | $140 | $200 | $290 |
| Medium size | $150 | $210 | $300 | $460 |
| Large size | $160 | $240 | $340 | $560 |
| Extra large size | $190 | $280 | $380 | $690 |
Taxes
The prices on the website have the Japanese tax removed for international buyers.
You may be liable to pay Customs Duty and Local Taxes if your order is over the duty level set by your country.
When your order arrives into your country, your local postal system will contact you if there are any duties and taxes to pay.
These local taxes and duties are the responsibility of the purchaser when you order from our website.
Failure to pay local tax and duty will result in your parcel being returned to us or detained.
We are not able to refund any orders if parcels are not returned to us or duty and taxes are not paid.
Returns or Exchange Policy
You can return or exchange an item within 1 week of receipt of the item.
Please contact us within one week of receiving it.
1. Shipping charges for returns and exchanges caused by the Company
If the return is due to our fault, such as a defective or faulty product, we will bear the shipping costs.
2. Shipping costs for returns and exchanges for customer reasons
In the case of a return or exchange for the convenience of the customer, the customer will be responsible for the shipping costs.