About the work
What comes to mind when you hear the word "gentle flow"?
This painting depicts the gentle flow that you can feel in your daily life.
This work is a mysterious art that depicts what you think of.
It could be the flow of a river, the flow of the wind, or the change of time.
Why don't you feel the gentle flow while looking at this painting?
It may sharpen your sense of everyday life.
This art work is handmade in Japan.
The source of inspiration
The artist created this work based on the concept of a gentle flow that we can feel as we go about our daily lives.
You cannot capture that flow, but you can feel it on your skin.
Japan is a country with four seasons, spring, summer, fall, and winter, and people can feel the daily transitions close at hand.
The dandelion children that bloom in spring become tiny fluff as the seasons change and embark on a new journey.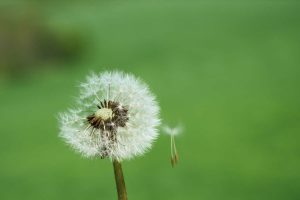 The dandelion fluff is fluttering.
The thought that the current is also swaying led to the creation of art painting the shape of waves.
The flow that we feel in our daily life is expressed in colors and shapes in this wall painting.
You can hang this wall art for decoration in your room where you can spend a relaxing time.
We recommend displaying it in the following places
Hang it in the living room where you want to spend a relaxing time.
Decorate it on the wall of a calm bedroom with a calm interior.
Hang it on the wall of a hallways.
Paints Used
This painting was created using Holbein DUO, a water-soluble oil paint.
Duo's series of paints do not contain toxic substances and have received the "AP Mark" certification from the ACMI (American Council of Materials for the Arts and Crafts) in the United States.
They are produced without the use of volatile solvents.
Since the paintings are to be displayed in your home, we choose art materials that are friendly to both people and the environment.
How To Decorate
With a string attached to the back, simply fasten the hook-type screw to the wall.
It can be displayed without a frame.
Shipping and Taxes
All prices shown include Japanese consumption tax.
This item ships from Japan
Please note that this item is unframed and requires packing for shipment.
Shipping fee: $190-$690 (Overseas),$0 (Japan)
You will see the shipping fee at the checkout.
Please see "Shipping & Delivery".
Artworks are dispatched within 5-7 working days from Japan.
You may be liable to pay Customs Duty and Local Taxes if your order is over the duty level set by your country.
| | |
| --- | --- |
| Materials | Oil painting, linen canvas |
| Size | 45.5 (H) × 38 (W) × 1.8cm (D) | 18 x 15 x 0.7 in |
| Production year | 2023 |
| Rarity | Unique work (One-of-a-kind piece) |
| category | Painting (Oil painting) |
| Condition | Good |
| Signature | Hand-signed by artist on the front |
| Certificate of authenticity | Included (issued by the artist) |
| Frame | Not included |
Note: Actual colours may vary due to photography & computer settings.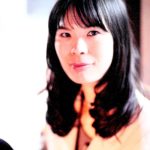 Artist Profile
Yukari Ishii
Yukari Ishii is a Japanese artist. Since she was a child, she has been interested in architecture and interior design, and realized that with a little ingenuity, living spaces can be made wonderful.
The "Small Art for Your Home" project creates the pictures that can make your home more relaxing.
She has made it her life work to create spaces that make every day a wonderful time from Japan.
Wave paintings