Are you looking for information on where you can buy a original artwork for your home?
Would you like to create a beautiful home by decorating it with original artwork that match your feeling?
There are many places where you can buy artwork.
Each of them has its own recommendations for where to buy artwork, depending on what kind of artworks you want to buy.
This article details where you can buy original artworks for your home.
Let's take a look.
☑Table of Contents of this article
Where to buy an original artwork? The difference between an original art and a reproduction
Where to buy original artworks for home decoration
Where to buy original artworks for home decoration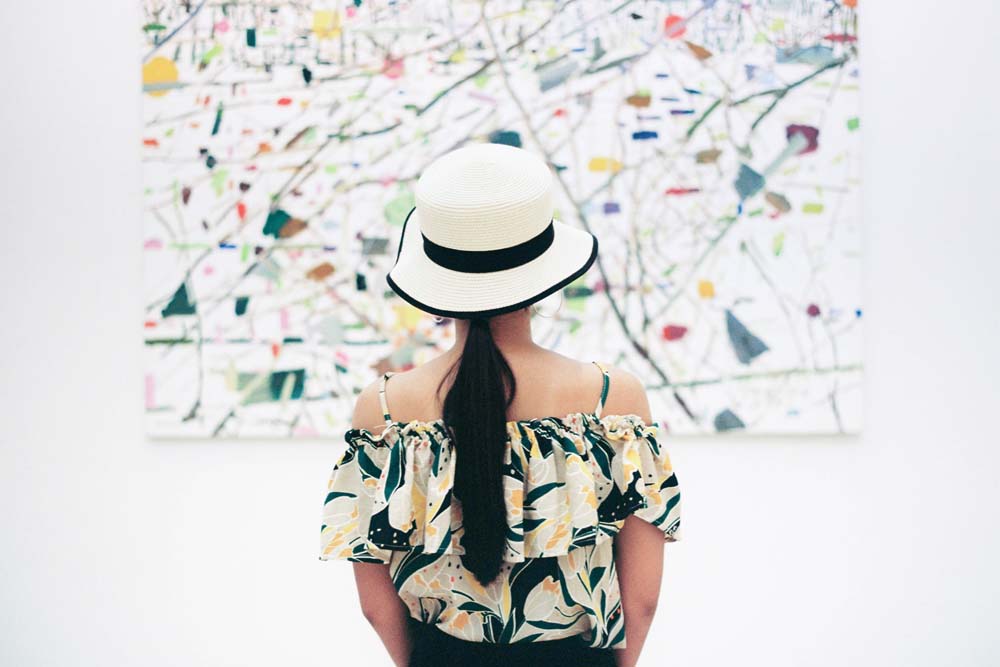 We have compiled a list of recommended places to purchase artworks for your home decoration.
We are sure you will find a place that suits your needs.
To purchase a one-of-a-kind original Artwork
To purchase An Affordable artwork
To find a original artwork that fits your minor taste
If you want to know what a painting will look good in your room, the following wall art visualizer will help you. Please take a look at this page.
>> When You Buy A Painting, Try It On In Your Home – Free App
To purchase a one-of-a-kind original Artwork
Buy at Solo exhibitions and group exhibitions held by the artist
If you have a favorite painter in mind, we recommend purchasing artwork at a private exhibition or group exhibition of the artist who is selling his/her works.
It is easy to find a work of art that you like, and if the painter is staying at the venue on the day of the exhibition, you may be able to hear directly from the painter about his/her work.
If you look at the painter's website or social networking service, you will find information about his/her solo exhibition.
If you do not have a favorite artist in mind, you can search online for "art solo exhibitions" or "art solo exhibitions in xxx (name of area)" to find information on solo exhibitions held near your location.
In addition to exhibition halls and event spaces, artwork may also be exhibited and sold at restaurants and other stores.
We recommend that you inquire in advance whether or not artwork is for sale before you go.
There is no rule that says you have to buy a piece of artwork when you go to see an exhibition, so if there is a piece of artwork you are interested in, feel free to visit.
If you want to know how to find an art you like, please see the following article.
>> How To Find An Art You Like, Not Just A Famous Art.
Buy at Art galleries
You can also buy original artworks at art galleries that sell arts.
It is important to find a gallery that sells the kind of arts you like, as it depends on the gallery owner's taste and specialty.
One way is to find out which art galleries are located near where you live and visit them. There are several art galleries in many cities. If you are out and about in the city and see a gallery with nice arts on display, you may want to take a look.
When the gallery is holding a solo or group exhibition, the artworks on display will change depending on the time of year.
If you are visiting a newly researched gallery, it is a good idea to check what artworks are currently on display before visiting.
to purchase An Affordable artwork
Buy from art universities and art colleges students at art festivals
If you go to an art university or art college festival, you can purchase works by art university and art college students who are the eggs of artists.
You may even be able to find one-of-a-kind original artworks.
If you want to find paintings for your home at an affordable price, you should visit them.
You will find many works that think outside the box, which is possible only before you become a professional.
There are unique works of art that you can enjoy just by looking at them.
Buy at Interior Design and Home Decorating Shops
At interior design and home decorating stores, you can purchase artworks that suit your home at reasonable prices.
You may be able to find a piece you like at an interior design and home decorating store that carries artworks.
It is my impression that most interior design and home decorating stores carry affordable reproductions, unless they are holding an exhibition of one-of-a-kind art.
to find a original artwork that fits your minor taste
Buy Artworks online shop
If you want to find a original artworks for your home without being limited to where you live, you can buy arts online.
The beauty of online sites is that you can find original arts that you like, even if you have minor tastes.
However, if you are purchasing original artwork by looking at a picture of the artwork on the screen, be sure to check in advance that the size of the artwork is appropriate for the place where you want to display it.
Also, depending on the settings of your PC or smartphone screen and the way the photo was taken, the color of the artwork may differ from the actual color of the artwork, so be careful when making your purchase.
For your information, our website "Small Art for Your Home" is also an online site for original artworks. You can find one-of-a-kind relaxing abstract paintings with a warm feeling that are handmade by an artist.
We have now compiled a list of places where you can purchase original artworks for your home.
Please take a look at them and find the original artworks that suit you best.
How to find the right painting for you
If you are going to decorate your home, you want to choose an art that you like.
The article, 5 Ways to Choose the Perfect Art for You [Meet Your Favorites] provides a brief overview of how to find an art that matches your sensibilities.
If you are not sure how to choose an art, please take a look.